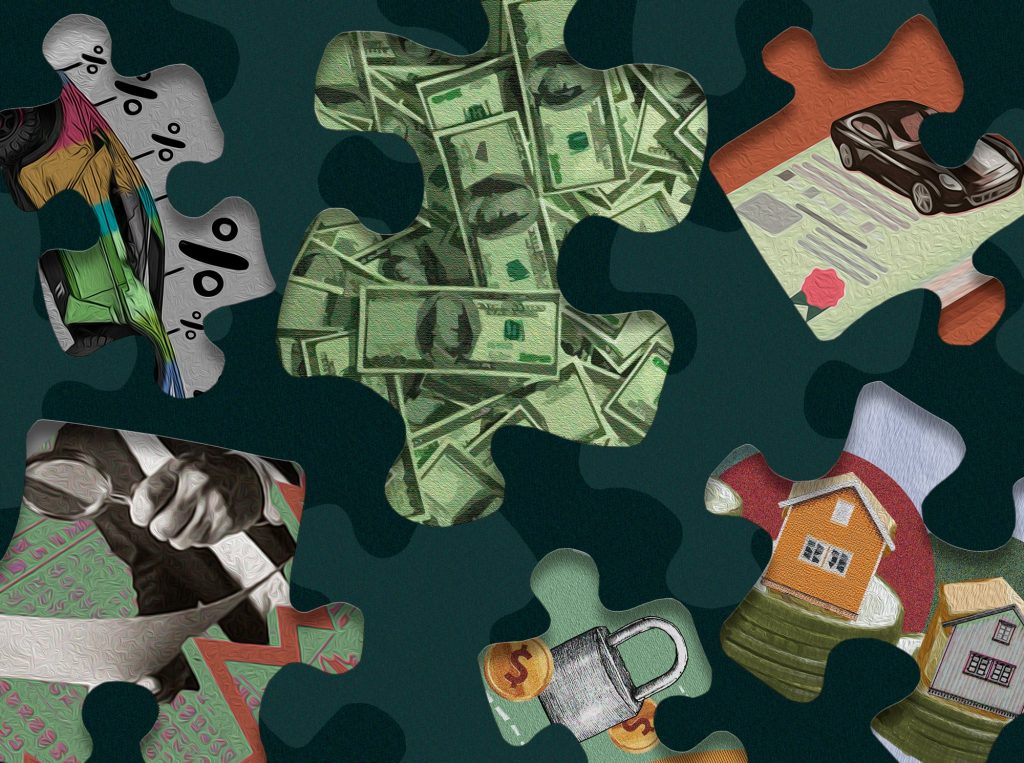 We at Influential Times believe that managing personal finances properly is the cornerstone to a successful, happy, and healthy life. Yet, according to the Federal Reserve, over 77% of households in the United States are in debt.
Is debt a bad thing? Not necessarily. If doing it right, credit and loans can be the key for you to get a new house, via a mortgage, or a car, with a good loan, or even a new appliance via credit cards. It can also be the way to alleviate your finances via a mortgage or a significant debt refinance.
But intelligent financial decisions are not always common. We need to work on financial literacy and credit education, so people are able to make better-informed decisions.
However, the US houses are flooded by debts. Does their debt load reflect the 28/36 rule? We hope so because according to the Federal Reserve Bank of New York, household debt is at an all-time high and has reached almost 15 trillion dollars.
Because of this, we think financial literacy is essential. It is also important to understand how the credit market works in order to make informed decisions when applying for a car loan, a mortgage, a credit card, or just to fix one's credit score.
What is Influential Times?
Personal finance is the focus of Influential Times. It covers all topics related to finances. From building and fixing credit scores, refinance and credit cards, to mortgage, loans, and even investments.
Yes, we believe in technology and disruption. But we are also conservative if that means the way to save money. How does that happen? We're a team of personal finance experts, investors, journalists, and financial analysts who want to promote financial literacy.
In that vein, we built this website to provide information about investing, stocks, cryptocurrencies, mortgages, loans, and anything related to financial education. Enjoy!
Personal Finance at Influential Times
The Influential Times team works every day to produce well-researched financial educational pieces that help the public to make better informed decisions regarding their debts, loans, and credit scores.
What can I do to improve my credit score? How much mortgage can I afford? Visit Influential Times every week to discover the latest trend in the personal finance industry and check what you can do to improve how you see debts.
What do we fight in Influential times?
According to the Federal Reserve Bank of St. Louis, the delinquency rate on single-family residential mortgages increased from 2.39% in the first quarter of 2020 to 2.75% in the same period of 2021.
Despite the fact that it is still lower regarding the last five years, it is significantly higher than the 1.60% level experienced in the years before the sub-prime crisis. This must be stopped in order to prevent another housing crash.
In that framework, non-housing and housing debt escalated to all-time highs in the United States in 2021. As a result, it becomes increasingly evident that personal finance education is imperative.
As a result, despite the fact that the median household income increased by 6.8% between 2018 and 2019 to $68,703 and the official poverty rate declined by 1.3 points to 10.5% in 2019, debt continues to be high.
How are people spending that extra cash? Are they making the right financial decisions for their families? We at Influential Times want to help individuals make better financial choices and empower their personal finances.
Let us know your opinion and story about personal finance
The more we learn about personal finance, the more we realize we don't have all the answers. We want to hear both your success stories and your problems, which is why we invite you to contact us.
Is there anything you'd like to share? We are always happy to hear from you. Please contact us. Describe what happened, who was involved, when it happened, where it occurred, and why it matters. All aspects of personal finance need to be understood by the community.
Every member of the community contributes to its growth. Here is your chance to share your thoughts. Would you like to join us?